Frequently Asked Questions
iPhone 6 Outgoing Username Password Settings
Step 1
Select 'Settings' from the home page
Scroll down and Select 'Mail, Contacts, Calendars'.
Step 2
Select the email account to modify.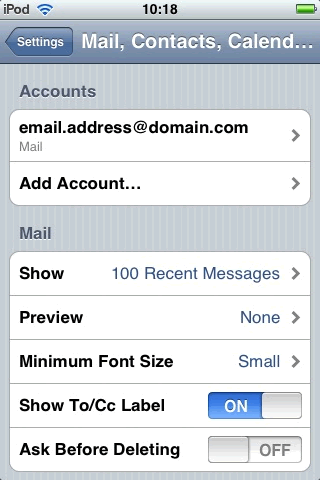 Step 3
Scroll down to 'Outgoing Mail Server' and click 'SMTP'.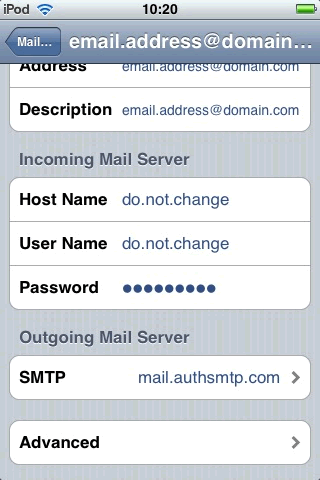 Step 4
Make sure the slider is 'On' and enter the HOST NAME (mail.garlic.com) User Name (youruser) PASSWORD (given to you by garlic.com) AUTHENTICATION set to "PASSWORD"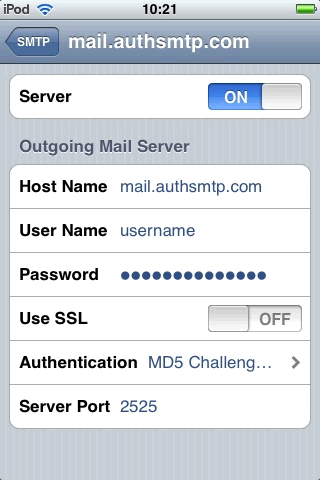 Step 5
Click on the 'Server Port' and change to port 587.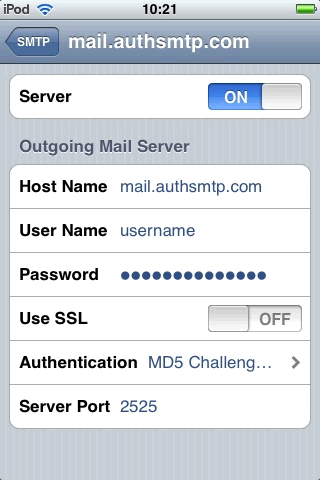 Step 6
Go back until you get back to the main 'Settings' page.
---
Last updated Thu, Jan 21 2016 10:06am